PRV Pressure Regulating Valve

Pressure regulating valves are used to reduce and control the downstream water pressure supplied to fire protection systems, regardless of changes in flow and inlet pressure. Applications include downstream of fire pumps where the pressure must be reduced before reaching fire protection equipment and in high-rise builds where elevation pressure differences between floors may require pressure control to individual systems on each floor level.
The Model PRV Pressure Regulating Valve is an FM Approved, cULus Listed diaphragm-type valve used to reduce and regulate pressure in both flowing and non-flowing conditions. It is fully assembled with compact trim, complete with a pressure relief valve.
---
Performance Under Pressure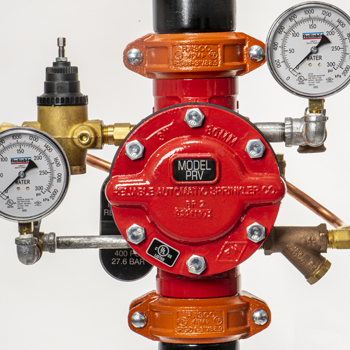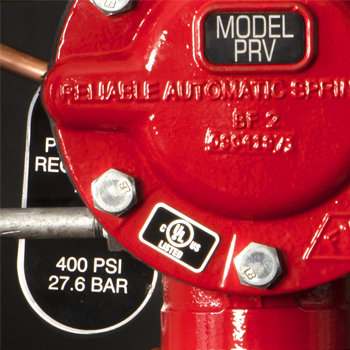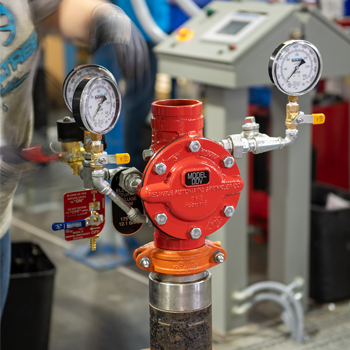 Features
All sizes FM Approved and cULus Listed for inlet pressures up to 400 psi (27.6 bar)
Manufactured in the USA with globally sourced parts
Pressure Relief Valve included in trim
Easy to install, maintain, and service
Compact footprint, ideal for replacing existing equipment
Can be installed in any orientation
Multiple end configuration options
Field-adjustable outlet pressure
Pressure relief valve included
Durable red oxide epoxy finish with UV-resistant urethane exterior coating
---

---
Sizes
1½" (40 mm)
2″ (50 mm)
2½" (65 mm)
76 mm
3" (80 mm)
4" (100 mm)
6" (150 mm)
165 mm