DDX PrePaK
FM Approved as a factory-assembled system
Cabinet-enclosed Preaction, Dry Pipe, and Deluge Valve Systems
The Cabinet
Powder-coated steel construction
All sizes fit through a standard 36" (914 mm) doorway
Lifting eyes
Access panels on both sides
Water supply and drain connections on both sides and at common centerlines
Supply and system pressure gauges as well as (optional) releasing control panel display are visible through the gasketed cabinet door
Grommets provided for pipe penetrations
Potter Model RCDS-1 Releasing Circuit Disable Switch—Provides a supervised method of disconnecting the solenoid during system maintenance and service
All electrical connections consolidated to a factory-wired terminal box
---
The Heart of the System: The DDX Valve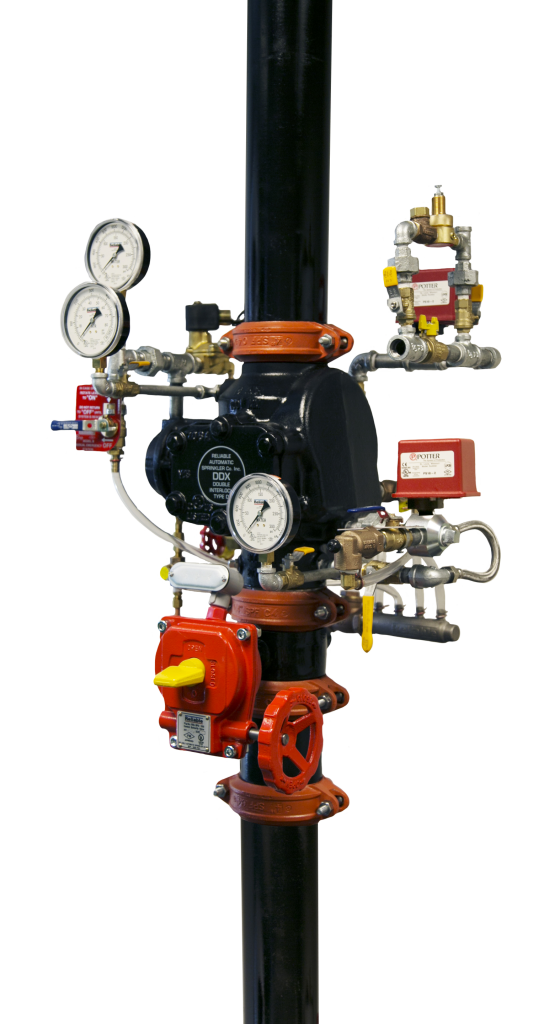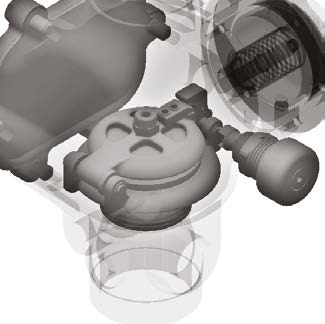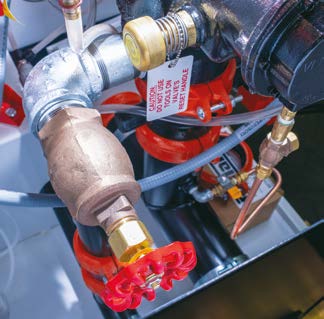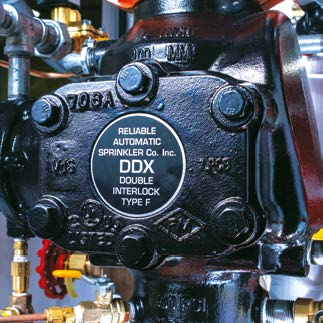 ---
Integrated South-Tek N2-Blast® Nitrogen Generator
Increase the life expectancy of system piping and components with a South-Tek nitrogen generator
FM Approved nitrogen generator
Pressure Swing Adsorption (PSA) technology
System capacity up to 900 gallons
Includes AutoPurge System® vent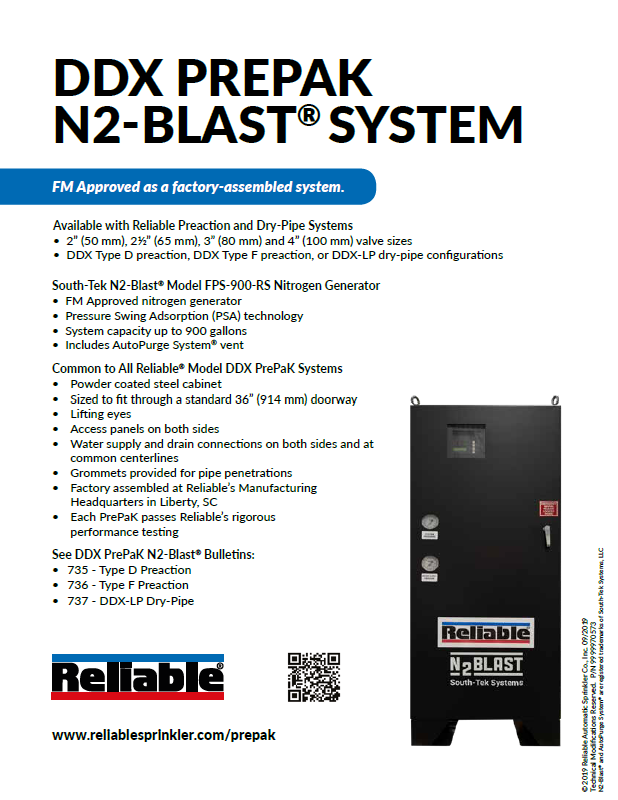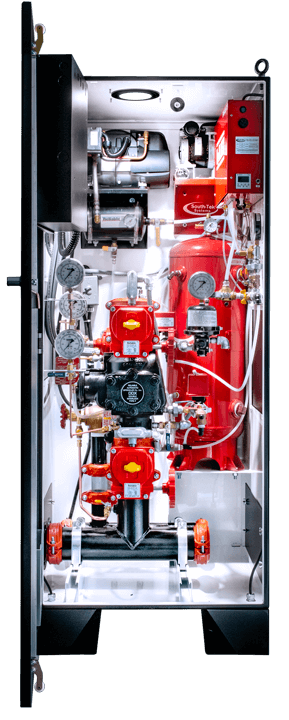 ---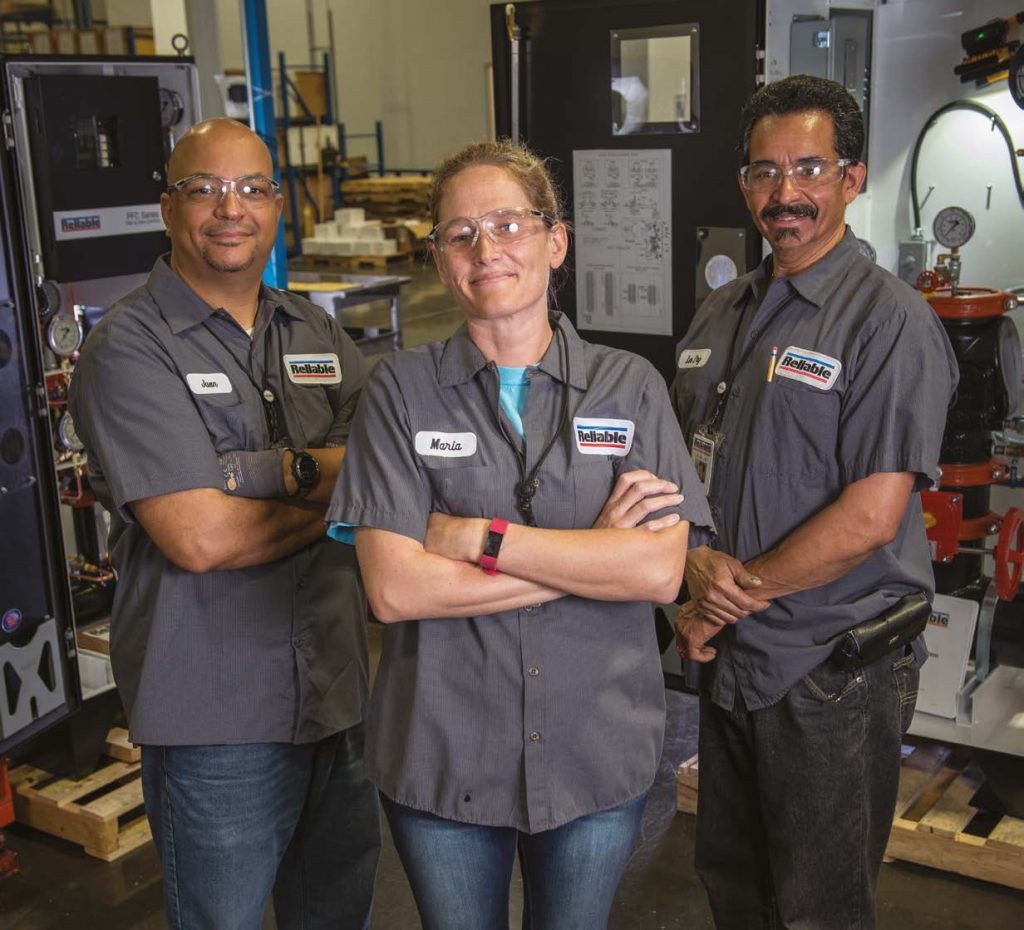 The Reliable Difference
Assembled in-house. Never outsourced.
Built in Liberty, SC by Reliable.
Factory-assembled at Reliable's Manufacturing Headquarters in Liberty, SC.
A Reliable trained technician assembles and is responsible for each PrePaK.
Reliable Technicians stand behind their work, so much so, their signature goes on the label.
Each PrePaK passes Reliable's rigorous performance testing.
For more about PrePaK Preaction Systems contact your closest Reliable office today.